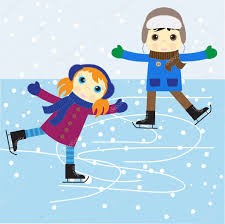 CENTENNIAL PARK SKATING CLUB GUIDELINES
*If any CPSC member (parents of skaters) or their children experience COVID-19 symptoms, they should inform CPSC COVID-19 Team immediately so that we can prepare our contact tracing. They should also be tested for COVID-19 immediately, and inform us of their result upon receipt.*
A) Before leaving for the rink- MANDATORY ITEMS:
1) The Skate Ontario One-Time Waiver
(https://skateontario.org/wp-content/uploads/2020/07/Skate-Ontario-Waiver-2.0-.pdf)
*this waiver you fill out in its entirety and bring to rink when you first return.
2) The Daily Health Screening Questionnaire
(https://skateontario.org/wp-content/uploads/2020/09/FILL_Health_Screening_Q_v3.0_SEP14_2020.pdf)
*this form MUST be filled out each time you skate, it consists of questions about your current health status and if you answer "YES" to any of the questions DO NOT go to the rink. You will stay at home and recover.
Notes: Any absenteeism from your sessions due to Covid-19 related issues will be given a full refund.
As added safety CPSC will having daily tracking sheets in place.
Equipment
- Make sure you come with all of your equipment: Face mask, skates, skate-guards, gloves, hand sanitizer, water bottle, tissue, bag for disposal of tissues (Ziploc); water refill stations are not available at the rink.
- Breathable and tight-fitting Face masks are recommended; your Face mask should not impede your vision.
- Face masks must be worn while in the facility.
- Do not borrow or share a Face mask with any other skater.
- Skaters must wear a Face mask in the facility and are encouraged but are not required to wear a Face mask during the session.
- Coaches are required to coach with a Face mask on at all times while interacting with CPSC members.
Warming up
- Consider warming up at home for 15-20 minutes before traveling to the rink.
- You can also warm-up in the parking lot at the rink keeping in mind social distancing measures.
B) Arriving at the Rink:
- Arrive 20 minutes prior to your scheduled session. Hand in your Daily Health Screening Questionnaire form to a CPSC Covid Team Member and maintain social distancing of 2 meters apart. (A HELPFUL SUGGESTION: we strongly suggest you keep a pile of Daily Health Screening forms in your car).
- At this time NO dressing rooms are available so please arrive at the rink with your skates on.
- ONLY 1 Canskate parent will be permitted inside the facility, to help their child navigate the facility during Canskate programming.
- NO Starskate parents are permitted in the facility at this time.
Entering the Building
- A CPSC Coach or Covid-19 Team Member will collect all skaters Daily Health Screening Questionnaire's and do one final health check with each skater.
- Arena staff will guide the group to the designated spot in the arena.
- Maintaining social distancing 2m apart at all times.
- Skaters will walk into the rink and will line up at the END boards prior to getting on the ice.
Entering the ice surface
- Skaters will be lined up at the END boards ensuring a 2 m gap between skaters.
- Make sure to have ALL your belongings with you.
- At this point a CPSC Coach will help navigate all moves.
- Keeping 2m apart- you will walk to the ice surface door, get on the ice after removing your guards, place your water bottle, tissues and disposal bag on the boards.
During your session
- Masks are encouraged on the ice but not mandatory.
- Listen to the CPSC Coaches and follow their instructions.
- Be aware of your surroundings and make sure to keep 2 m space between skaters at all times.
- Music will be the CPSC Coach's responsibility.
- The sessions will include combination of guided group and semi- private lessons.
C) At the end of your session:
- Line up 2 meters apart from each other close to the exit door and await instruction for exit.
- You will exit the building as a group as there may be an additional session following your session.
- Take ALL of your belongings with you including used tissues garbage facilities are not available at this time.
Reminders to consider: Face masks, gloves and skating clothing should be washed after one use.
Bring your own hand sanitizer and use it frequently.
Our CPSC family wants to see everyone back and stay safe during this time.